Don't Forget...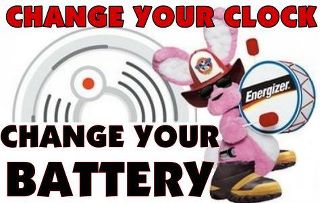 Daylight Saves Time Ends Sunday
November 1st at 02:00 Hours
We will be selling ATV tickets at the Southern Dutches Flea Market
(Formally known as the Stormville Flea Market)
on the dates listed below.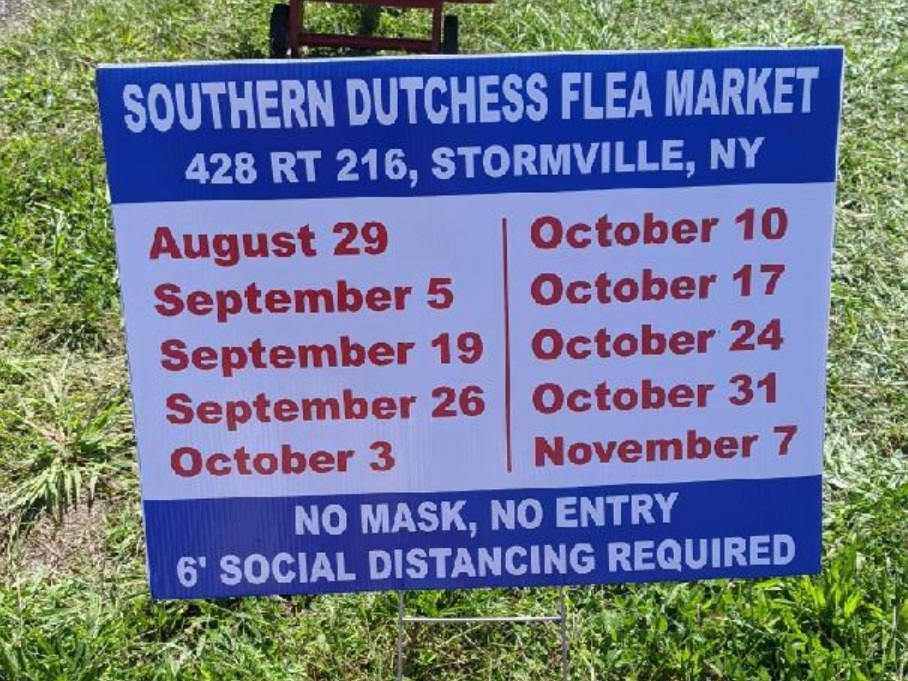 Tickets are now available at The Family Quick Stop
on West Main Street in the Village of Pawling.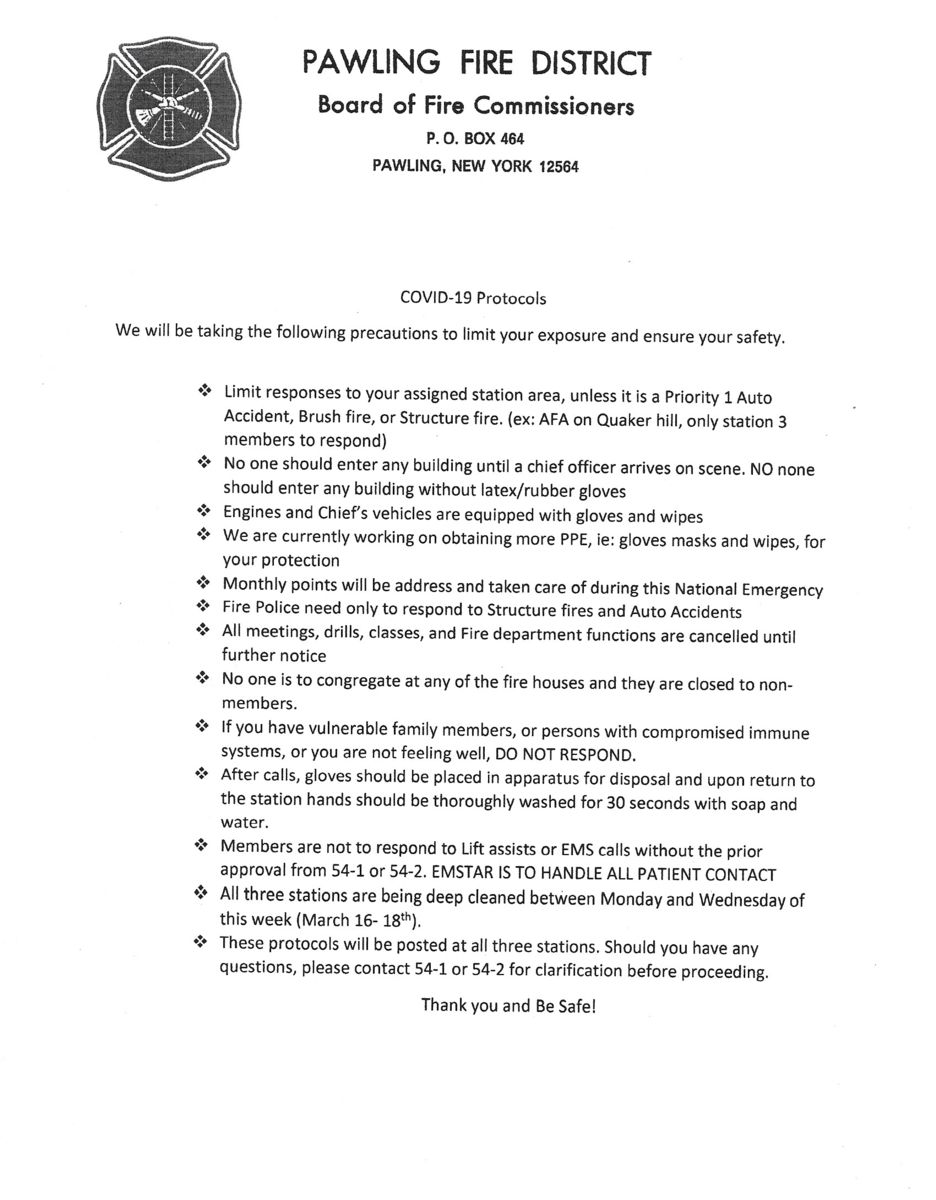 Sorry to say, PFD BINGO is canceled until further notice.

Remember, Keep your Chimneys Clean and
TEST your Smoke Alarms Monthly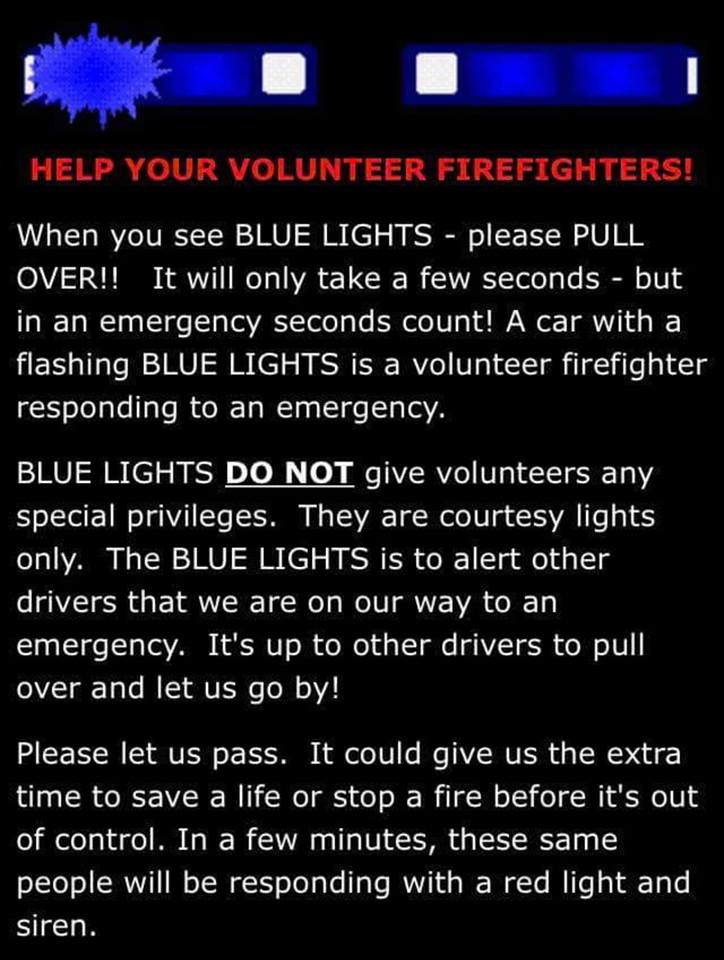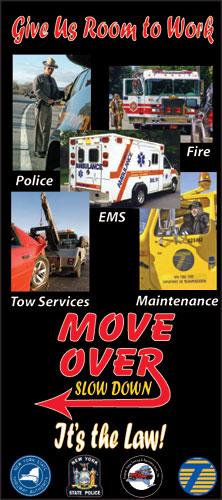 The Pawling Fire Department would like to remind you to move over and slow down! It's the Law!
The New York State Move Over Law Protects law enforcement officers, emergency workers, Volunteer Firefighters, Ambulance Workers, tow and service vehicle operators and other maintenance workers stopped along roadways while performing their duties.
The new law applies also to vehicles with flashing blue or green lights that are operated by
volunteer fire or ambulance workers involved in a roadside emergency.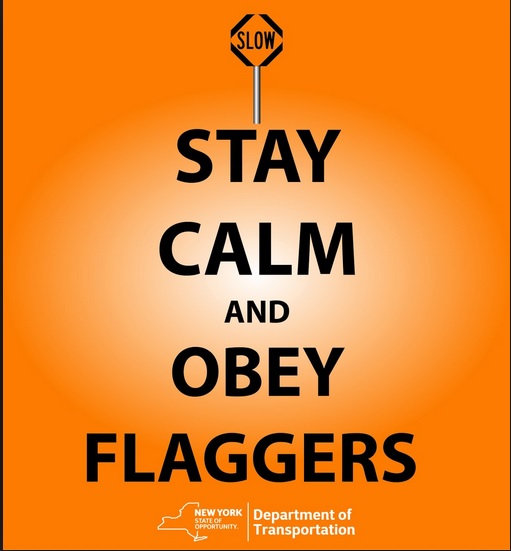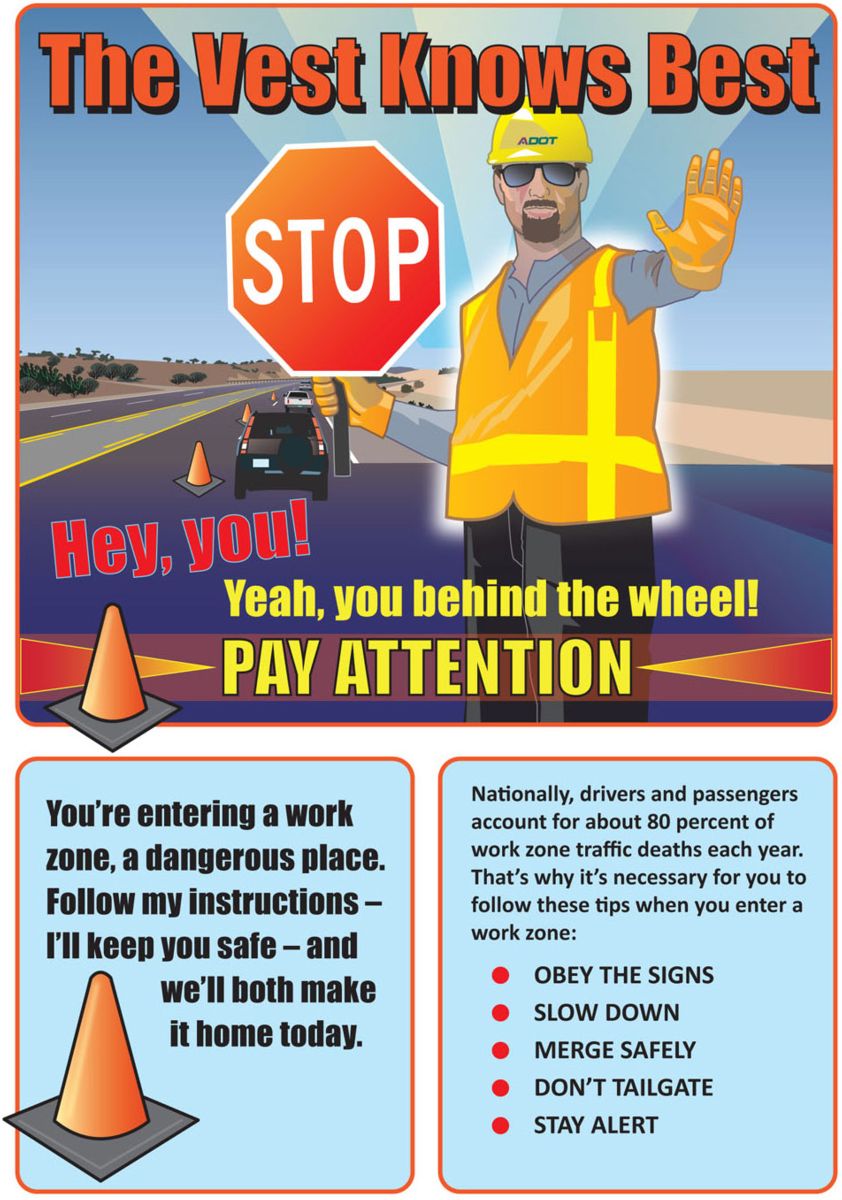 Volunteer Opportunities:
1. Join the Fire Department!
a. Firefighters: interior and exterior
b. Drivers and apparatus operators
c. Fire Police
d. Rescue Squad
e. Behind the scene assistance
2. Join the Fire Department Auxiliary.
3. Senior Safety Initiative Assistants
a. Calling seniors to explain program and set
appointments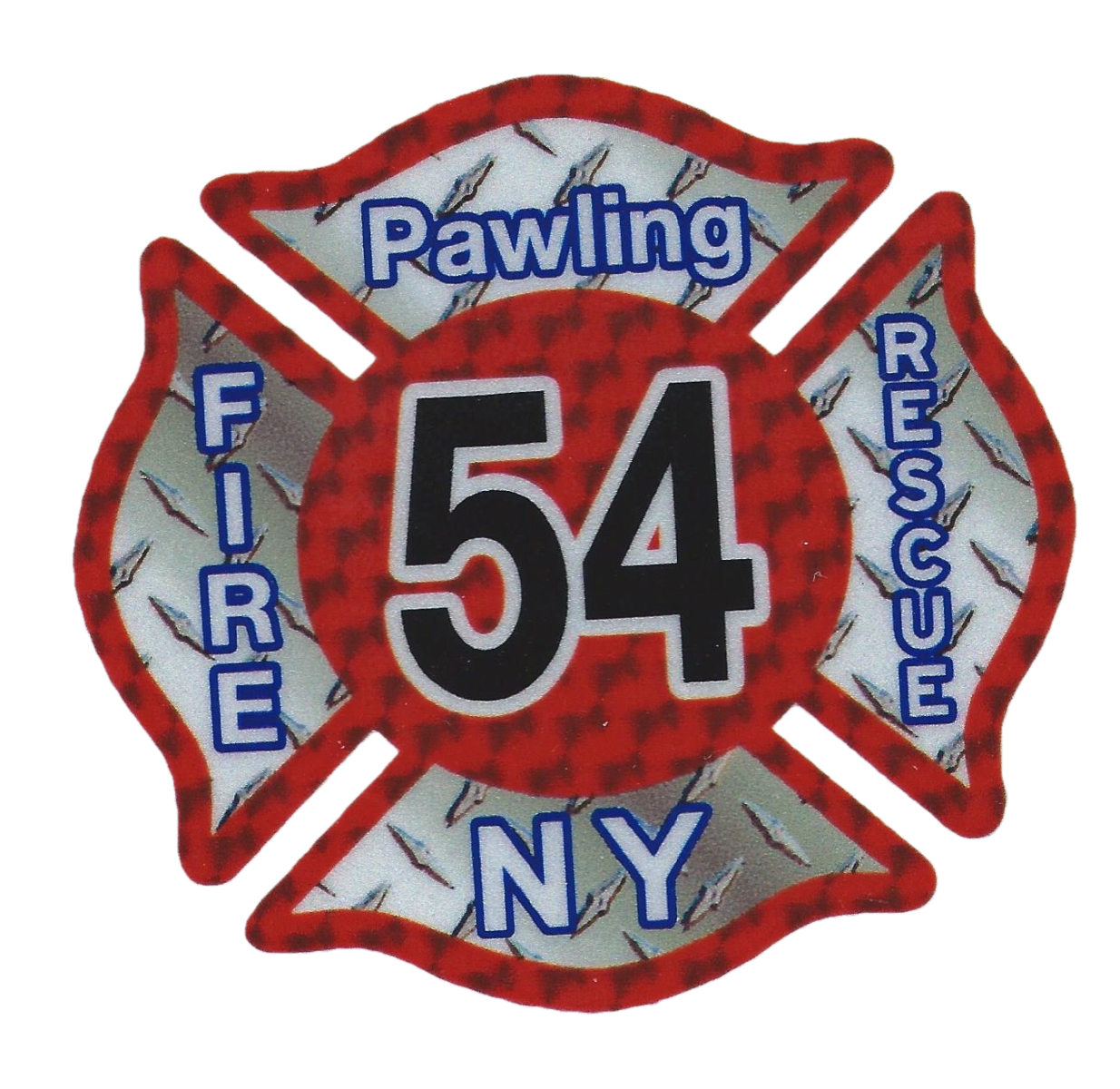 PLEASE NOTE -
The BINGO Calendar will return
once we are clear to have BINGO again.
Stay Safe
The Pawling Fire Department is pleased to announce that BINGO
will again be open during the winter months.
On nights of questionable weather check here to see if we will be open.
Join our mailing list to receive News & Cancelations Notices
Click Here For Monthly Event Calendar

NOTE to Pawling Fire Department Members-
Final Proposed By-Laws may be view in the Members Area (Posted 16-March-2015)

A Farewell To George "Poopsie" Walters
The Pawling Fire Department's
9/11 Memorial Garden Dedication Ceremony
Has Been Moved To It's Own Tab

2016 9/11 Remembrance Memorial Ceremony

Training Class at DC-911 Training Center
If you are interested in any classes please contact 54-1
Updated Last 28-October-2020 @ 11:55 Hours
BINGO IS HERE!!!!

Web Master Paul Stoveland, December 29

NEW FOR 2020
NEW GAMES,
BIGGER PRIZE PAYOUTS,
LARGER JACKPOT.

POWERBALL BINGO on Select Games!
BINGO at the Pawling Fire Department will run through the Winter Months.
Join us on the 2nd and 4th Wednesday of each month for a night of BINGO
Location: 25 South Street, Pawling, New York

Doors open at 5:15 pm

Calling begins at 6:30 sharp!

Join our mailing to keep up with BINGO NEWS & CANCELLATIONS. ... (Full Story & Photos)

9/11 Remembrance Memorial Ceremony

Lieutenant Paul Stoveland, September 11

On the morning of September 11, 2016, the Pawling Fire Department hosted a 9/11 Remembrance Memorial Ceremony at Pawling Station 1's 9/11 Memorial Garden on South Street. Color Guards were provided by the Pawling Fire Department and the Hasler-Kamp V.F.W. Post # 215. Pawling Fire Department's Chaplin, the Reverend Mark Allan, opened the Ceremony with a prayer followed by Pawling Firefighter Dan Burgard ... (Full Story & Photos)


Have your next party at our house!

Bob Davis and Paul Stoveland, December 31

Are you looking for a location for a party, meeting, reunion or ???? Why not have it at our house? Our meeting room (including kitchen if desired) in Station 1 on South St in the Village, as well as our outdoor pavilion behind the station are available for rental. Reasonable rates, lots of parking, easy to get to.... and all rental fees help us to maintain the building and provide our public education ... (Full Story)




EVOC Training

Member Paul Stoveland, March 24

On Saturday March 24th 23 Drivers and prospective Drivers from the Pawling Fire Department took part in E.V.O.C. training. E.V.O.C. or Emergency Vehicle Operator Course is a Safety and Defensive Driving course for Drivers in all Fire Departments. It is a eight hour course with classroom and proving your driving skills through a very tight obstacle course. All drivers must complete this course every ... (Full Story & Photos)



The Reverand Mark Allan (R) with PFD District Chief Everett White (L)

The Rev. Mark Allan Made The Official Chaplain of The Pawling Fire Dept

Member Sharon Boo, February 14

The Rev. Mark Allan was made the official Chaplain of The Pawling Fire Dept. prior to the dept's. monthly meeting held Mon. 2/13 @7pm. FD Chief Everett White made the presentation of an official firefighters helmet with Chaplain on the front facade. The Rev./Chaplain then praised the FD for all they do for their Town, neighbors and friends. He vowed to "be there" any and all times of need for any ... (Full Story & Photos)


VFW Post Presents Pawling Fire Dept with Certificate of Appreciation

Member Paul Stoveland, November 14

Three members of the Hasler-Kamp Post # 215 stopped by just prior to the start of our monthly membership meeting on November 14th. They were there to present the Pawling Fire Department with a Certificate of Appreciation for the work done on our 9/11 Memorial.
Chief Dave Denzel accepted the Certificate of Appreciation on behalf of the members Pawling Fire Department.

The certificate reads - ... (Full Story & Photos)



Chief Dave Denzel with Members of the Hasler-Kamp Post # 215